how_to_make_a_chair_cover
Table of Contents
How To Make the Chair Cover
Motivation and Audience
Learn how to make chair cover using laser cutter, sewing machine and vinyl cutter
Parts List and Sources
Making chair cover
1) Fabric
2) Heat transfer Vinyl

Step 2 : Cut the fabric through the laser cutter machine.

Before cutting, you have to know your material. Some materials should not be cut on the laser cutter. Therefore, if the material is okay, cut the cloth on its proper size for the laser cutter.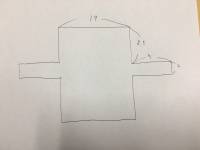 The measurement of chair cover can be seen on the above. (You can use a already shaped file) Make sure that the power is at 1%, and speed is at 100%.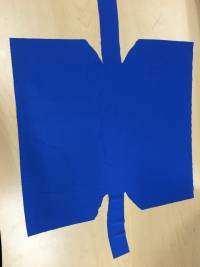 Cut the corner into the circle.

Step 3 : Sew the same colored edges using sewing machine.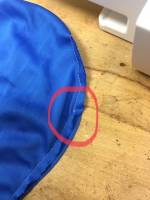 When you sew the cloth, ensure a curved movement along the edge.

Step 4 : Next, sew the bottom clearly.




Step 5 : Print the vinyl using the vinyl cutter.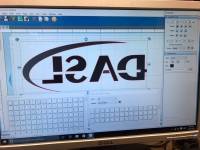 Before you use the vinyl cutter, you have to learn how to use the machine. Since we are using the vinyl, make sure to reverse the logo. The width size is 9'', and the height auto-adjust if you check the 'keep proportions' box.

Step 6 : Get rid of the extra material with exception of the logo.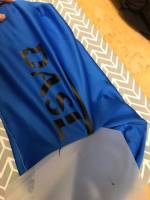 Carefully put the vinyl on the cover at the back. Next, use the iron to stick the logo onto the cover, finally remove the transparent part.

Final Words
The main goal of this tutorial is to teach the students how to make the chair cover using the laser cutter, the vinyl cutter and the sewing machine.



For questions, clarifications, etc, Email: lovehihi22@gmail.com
how_to_make_a_chair_cover.txt · Last modified: 2018/10/11 16:44 by jisupark
---